The Camp Eagle Feather T-Shirt is a requirement for all campers.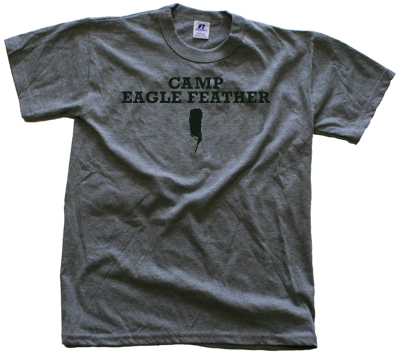 T-Shirts may be purchased over the telephone or in person at our Rocky Hill office. Please either come by or call the office to place your order at least 2 weeks before the start of camp. The cost per shirt is $12.00.  Please note that if you order your shirts over the telephone there will be an additional shipping fee.
What if I already have Eagle Wing T-Shirts?
You can wear them to Eagle Feather. Eagle Wing and Eagle Feather T-shirts are interchangeable.
Is this the CIT uniform as well?
No, the CIT shirts are different. The CIT shirt order form is included with the information packet that will be sent to all registered CITs in March.